Contact Us
New UK catalogue due out soon.
Sign-up here.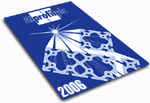 We currently supply companies in the North, South, East, West and Midlands areas of England as well as Wales, Scotland and Northern and Southern Ireland.

Our friendly staff are ready to answer your queries. Call us on
01444 231340
. Our normal business hours are 08.00 - 17.00 Monday to Friday.
Outside these hours ?
Then why not fax on 01444 231341, email
sales@alprofil.com
or leave a message by registering your details on the right.
Alternative UK email addresses:
parts@alprofil.com
design@alprofil.com
deliveries@alprofil.com
onsite@alprofil.com

... and remember, bookmark us so that you'll know where to find us in future.
Alprofil plc are the
UK agent
for the Alprofil worldwide group of companies. Contact information for these can be found below.
Switzerland
Alprofil AG
Gurzelenstrasse 12
Postfach 112
CH-4512
Bellach
Tel: +41 (0)32 618 21 12
Fax: +41 (0)32 618 29 71
Email:
info@alprofil.ch
Web:
www.alprofil.ch
Germany
Alprofil Industrieprofile GmbH
Daimlerstrasse 5
D-78564 Wehingen
Tel: +49 (0)7426 51 95 50
Fax: +49 (0)7426 51 95 92
Email:
alprofilgmbh@t-online.de
USA
Alprofil Inc
12 Thomas Drive
Westbrook
ME 04092
Tel: +1 207 773 5033
Fax: +1 207 773 2021
Email:
alprofilusa@worldnet.att.net